Did Don Jr. Lie at his Senate hearing? Read the warning letter from Senator Coons Business Insider September 7, 2017
Information on Don Jr. and the Trump Organization, Properties he's managed, including the Tenants that he has rented to, and his Campaign Fundraising are found on the linked pages.
More on the June 9, 2016, meeting at Trump Tower
On June 3, 2016, Donald Trump Jr.,  received an email from Rob Goldstone, the manager for Emin Agalarov, a wannbe pop star son of the Russian version of Trump, real estate tycoon Aras Agalarov. Trump made a music video with Emin in 2013 while at the Moscow Miss USA pageant and mused with his father that it would be great to have an Agalarov Tower next to a Trump Tower. In this June 3 email, Goldstone said "This is part of Russia and its government's support for Mr. Trump -helped along by Aras and Emin."  Trump Jr. suggested a call was set up for the first thing Monday (7th) upon return.  Donald Trump was in Trump Tower on Wednesday, June 9, 2016, stragizing and writing a speech to attack Hillary on Intelligence with the Campaign. Don Jr., Jared Kushner, and Campaign Manager Paul Manafort met with Natalia Veselnitskaya. Trump tweeted that day about Hillary's missing 33,000 emails. Trump openly warned shortly thereafter that incriminating information would be released soon. The DNC announced that it got hacked on June 14. June 15 Guccifer 2.0 took credit for the hack. On June 20, longtime Trump loyalist and Russian PR lobbyist Paul Manafort officially replaced Corey Lewandoski as Campaign Manager. July 6, Guccifer 2.0 released DNC hack #2. The speech was delayed because of the Pulse Nightclub Massacre in Orlando.
Contacted Trump Jr this morning on why he should publish his emails (i.e with us). Two hours later, does it himself: https://t.co/FzCttGSyr6
— Julian Assange 🔹 (@JulianAssange) July 11, 2017<<&t; href="http://cnn.it/2tEwRjV" target="_blank" rel="noopener">Donald Trump Jr. releases email chain on his Russian meeting  on CNN   Sen. Sheldon Whitehouse said this is enough to prove intent of collusion between the Trump Campaign and Russia. CNNHere's my statement and the full email chain pic.twitter.com/x050r5n5LQ

— Donald Trump Jr. (@DonaldJTrumpJr) July 11, 2017   8 am<<He is page 4 (which did not post due to space constraints). pic.twitter.com/z1Xi4nr2gq— Donald Trump Jr. (@DonaldJTrumpJr) July 11, 2017<<Tnscribed:
June 3, 2016 at 10:36 AM From Rob Goldstone  "Good morning Emin just called asked me to contact you with something very interesting. The Crown prosecutor of Russia met with his father Aras this morning and in their meeting offered to provide the Trump campaign with some official documents and information that would incriminate Hillary and her dealings with Russian and would be very useful to your father. This is obviously very high level and sensitive information but is part of Russia and its government's support for Mr. Trump – helped along by Aras and Emin. What do you think is the best way to handle this information and would you be able to speak to Emin about it directly? I can also send this info to your father via Rhona, but it is ultra sensitive so wanted to send to you first."
June 3, 10:53 AM From Don Jr. To Rob Goldstone  "Thanks Rob I appreciate that. Ia m on the road at the moment but perhaps I just speak to Emin first. Seems we have some time and if it's what you say I love it especially later in the summer. Could we do a call first thing next week when I am back?"
June 6, 12:40 PM From Rob Goldstone To: Don Jr. "Hi Don Let me know when you are free to talk with Emin by phone about this Hillary info – you had mentioned early this week so wanted to try to schedule a time and day. Best to you and family"
June 6, 2:03PM Form Don Jr. To: Rob Goldstone "Rob could we speak now?"
June 6, 2:38 PM From Don Jr. "My Cell Thanks"
June 6, 3:37 PM From Rob Goldstone To: Don Jr. "Let me track him down in Moscow. What number he could call?"
June 6, 3:38 PM From Don Jr. To Rob Goldstone "Rob thanks for the help."
June 6, 3:43 From Rob Goldstone To: Don Jr. "Ok he's on stage in Moscow but should be off within 20 Minutes so I am sure can call Rob"
June 7, 4:20 PM From Rob Goldstone To: Don Jr. "Don Hope all is well. Emin asked that I schedule a meeting with you and The Russian government attorney who is flying over from Moscow for this Thursday. I believe you are aware of the meeting – and so wondered if 3 pm or later on Thursday works for you? I assume it would be at your office."
June 7, 5:16PM From Don Jr. "How about 3 at our offices" Thanks rob appreciate you helping set it up."
June 7, 5:19 PM From: Rob Goldstone "Perfect…I won't sit in on the meeting, but will bring them at 3pm and introduce you etc. I will send the names of the two people meeting with you for security when I have them later today."
June 7, 6:14 PM From Don Jr. "Great. It will likely be Paul Manafot (campaign boss) my brother in law and me. 725 Fifth Ave 25th floor."
June 8, 10:34 AM From: Rob Goldstone To: Don Jr. "Good Morning Would it be possible to move tomorrow meeting rto 4pm as the Russian attorney is in court until 3 I was just informed."
June 8, 11:15 AM From: Don Jr. To: Rob Goldstone "Yes Rob I could do that unless they wanted to do 3 today instead…just let me know and Ill lock it in either way."
June 8, 11:18 AM  From: Rob Goldstone To: Don Jr.  "They Cant do today as she hasn't landed yet from Moscow 4pm is great tomorrow."
June 8, 2016 12:03 PM From Don Jr.   To: Kushner & Manafort  "Meeting got moved to 4 tomorrow at my offices."
November 13, 2017 "The transparency organization asked the president's son for his cooperation—in sharing its work, in contesting the results of the election, and in arranging for Julian Assange to be Australia's ambassador to the United States."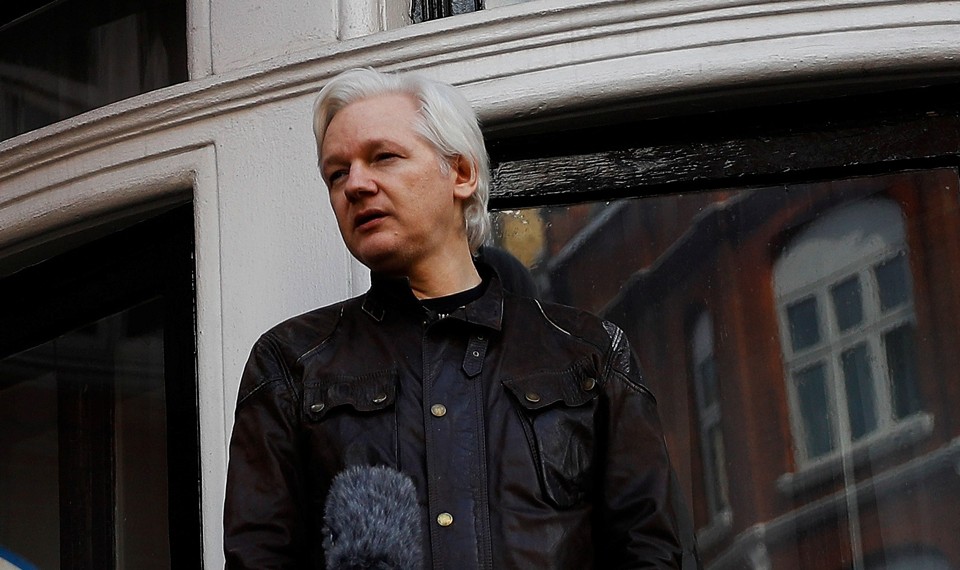 "Just before the stroke of midnight on September 20, 2016, at the height of last year's presidential election, the WikiLeaks Twitter account sent a private direct message to Donald Trump Jr., the Republican nominee's oldest son and campaign surrogate. "A PAC run anti-Trump site putintrump.org is about to launch," WikiLeaks wrote. "The PAC is a recycled pro-Iraq war PAC. We have guessed the password. It is 'putintrump.' See 'About' for who is behind it. Any comments?" (The site, which has since become a joint project with Mother Jones, was founded by Rob Glaser, a tech entrepreneur, and was funded by Progress for USA Political Action Committee.)
The next morning, about 12 hours later, Trump Jr. responded to WikiLeaks. "Off the record I don't know who that is, but I'll ask around," he wrote on September 21, 2016. "Thanks."
The messages, obtained by The Atlantic, were also turned over by Trump Jr.'s lawyers to congressional investigators. They are part of a long—and largely one-sided—correspondence between WikiLeaks and the president's son that continued until at least July 2017. The messages show WikiLeaks, a radical transparency organization that the American intelligence community believes was chosen by the Russian government to disseminate the information it had hacked, actively soliciting Trump Jr.'s cooperation. WikiLeaks made a series of increasingly bold requests, including asking for Trump's tax returns, urging the Trump campaign on Election Day to reject the results of the election as rigged, and requesting that the president-elect tell Australia to appoint Julian Assange ambassador to the United States.
According to a source familiar with the congressional investigations into Russian interference with the 2016 campaign, who requested anonymity because the investigation is ongoing, on the same day that Trump Jr. received the first message from WikiLeaks, he emailed other senior officials with the Trump campaign, including Steve Bannon, Kellyanne Conway, Brad Parscale, and Trump son-in-law Jared Kushner, telling them WikiLeaks had made contact. Kushner then forwarded the email to campaign communications staffer Hope Hicks. At no point during the 10-month correspondence does Trump Jr. rebuff WikiLeaks, which had published stolen documents and was already observed to be releasing information that benefited Russian interests.The Atlantic for more 
"Why it matters: It was WikiLeaks that published emails stolen by Russian actors from Hillary Clinton's campaign and the Democratic National Committee. In the messages to Trump Jr., WikiLeaks seems to be offering to help the Trump campaign, while seeking help in countering the perception it was aligned with Russia." Axios
"It defies logic that Trump wouldn't attend or be aware of this meeting."
ABRAMSON CONNECTS THE DOTS: COLLUSION IS CERTAIN, AND TRUMP KNEW Daily Kos  Seth Abramson's email chain, collated     @SethAbramson   Attorney. Professor @UofNH (journalism, writing, lit, law).(THREAD) BREAKING: Donald Trump Jr.'s Emails to Rob Goldstone Confirm That President Trump Met With a Kremlin Agent During the 2016 Election pic.twitter.com/YYTZgW2LQx— Seth Abramson (@SethAbramson) July 11, 2017<<&t; href="http://www.thedailybeast.com/inside-the-semi-secret-life-of-rob-goldstone-the-playboy-who-could-bring-down-trump" target="_blank" rel="noopener">Inside the Semi-Secret Life of Rob Goldstone, the Playboy Who Could Bring Down Trump
"From the Russian Tea Room to Russia, the music producer who connected the Kremlin and Don Jr. enjoys the high life—and documenting it all on social media.
Before he organized a meeting between Donald Trump Jr. and a Kremlin-connected attorney, Rob Goldstone was known as a New York City playboy who hosted vodka-soaked parties with younger acquaintances at the Russian Tea Room, a Manhattan restaurant blocks away from Trump Tower.
In June 2016, Goldstone orchestrated a meeting between Donald Jr., President Trump's son-in-law, Jared Kushner, and Trump's then-campaign chairman Paul Manafort, TheNew York Times reported Monday. Goldstone emailed Trump Jr., promising "information that would incriminate Hillary and her dealings with Russia." The info was "part of Russia and its government's support for Mr. Trump—helped along by Aras and Emin," Goldstone wrote. Aras and Emin Agalarov are a Russian billionaire and his aspiring popstar son, whose career Goldstone managed.The Agalarovs have long boasted of their close relationship with Trump—they hosted his Miss Universe pageant in Moscow in 2013. Emin's music career—which saw pre-President Trump appear in one of his music videos—also helped bankroll Goldstone's life in New York's club scene…
Shortly after Trump's victory in November, Goldstone posted a picture to his now-private Instagram account depicting him in a T-shirt with the word "RUSSIA" written on it.
Goldstone's Russian money also apparently fueled his expenses on the New York party circuit." The Daily Beast   July 11, 2017
---
Trustee of the Trump Organization with brother Eric. He has been in charge of leasing real estate at the Trump Organization, and to several felons, frauds, and questionable characters. Bloomberg
Son of Ivana, born in 1977, "The Hill" boarding school in Pottstown, PA, B.S. in Economics from Wharton.  Moved to Aspen, CO, then NY to work at the Organization. Married to Jewish-Danish model Vanessa Haydon in 2005. 5 kids.
---
Don Jr.'s Campaign Fundraising
Donald Trump Jr. and his two billionaire trust fund friends, Tommy Hicks Jr., and Gentry Beach, were the Trump Campaign's biggest fundraisers, and generated about as many donations from TX as NY and CA combined. Dallas News "How two Dallas young guns helped deliver the White House to Trump" 
MIC.com Reports in "Trump-tied businessmen met NSC officials, Bannon over Venezuela sanctions, sources say": "Five days before the resignation of National Security Adviser Michael Flynn, a pair of American businessmen (Beach and Habboush) with ties to President Donald Trump's family attended a series of previously unreported meetings at the White House with the aim of convincing the United States to lift sanctions against Venezuela, according to two sources with knowledge of the matter.
Mic reviewed documents indicating the businessmen were Gentry Beach, a billionaire Dallas financier, and Wadie Habboush, an international investor. Both men have ties to Donald Trump Jr., but Beach is particularly close: He is a longtime friend of the president's son and was a major Trump campaign fundraiser.
Government ethics lawyers and policymakers who served in recent Democratic and Republican administrations say meetings between White House national security officials and campaign fundraisers over foreign policy violate NSC protocol and raise serious ethical concerns.
The proposed changes to U.S. policy toward Venezuela have also not come to pass. Several days after the meetings, the U.S. Treasury Department announced a new round of sanctions on Venezuelan Vice President Tareck El Aissami for allegedly aiding drug traffickers.
However, that Beach and Habboush obtained access to senior NSC officials — and that Beach was a big-dollar fundraiser for the campaign — raised alarm among lawyers in the White House Counsel's office over possible conflicts of interest and ethics violations, according to one source with knowledge of the meetings, which another source confirmed.
Of specific concern is a longstanding personal relationship between Beach and the president's eldest son. Alongside Trump Jr. and fellow Dallas billionaire Tommy Hicks Jr., Beach raised millions of dollars for Donald Trump's presidential campaign. He served as a finance vice chair for Trump's inauguration committee. Beach is also a hunting buddy of Donald Trump Jr. and godfather to one of Trump Jr.'s sons.
Beach's hedge fund, Vollero Beach Capital Partners, was a multimillion-dollar equity fund focused on energy investments. In late 2016, it was absorbed by Citadel, one of the world's leading hedge funds. According to publicly available Nasdaq data, close to 50% of Vollero Beach Capital Partners' investments were in oil and gas companies.
In December, Beach's relationship to the Trump family came under scrutiny when a nonprofit he co-founded — and where Donald Trump Jr. and Eric Trump served as directors — was alleged to have solicited donations in exchange for access to the president at an inauguration event.
Habboush, an Iraqi-American businessman, is CEO of the Habboush Group, which specializes in energy and infrastructure investments. Earlier in his career, Habboush worked at Exxon Mobil, a company with a turbulent history in Venezuela, and whose former CEO Rex Tillerson is now secretary of state. Habboush's father, R.W. Habboush is chairman of the Habboush Group and donated more than $33,000 to the Republican National Committee in January 2017, according to FEC filings.
Habboush and the Trumps are also connected through at least one employee. In February, former Trump family chief of staff Lindsay Santoro began working in business development for the Habboush Group, according to her LinkedIn profile. Santoro previously served as an assistant to Donald Trump Jr. at the Trump Organization, in addition to managing staff for the Trump family during the presidential campaign."  MIC, read more
He is an exotic and big-game hunter.  On March 12, 2012, TMZ released photos of his Zimbabwe kills including a hanging crocodile from a tree, a dead leopard, and him holding an elephant tail and knife in each hand. This sparked a huge controversy. Photos on TMZ can be see here.