President Zelensky: "We are ready to cooperate for the next steps specifically we are almost ready to buy more Javelins from the United States for defense purposes."
President Trump: "I would like you to do us a favor though because our country has been through a lot and Ukraine knows a lot about it.  I would like you to find out what happened with this whole situation with Ukraine…they say CrowdStrike…I guess you have one of your wealthy people…The server…they say Ukraine has it.  There are a lot of things that went on, the whole situation. I think you're surrounding yourself with some of the same people.  I would like to have the Attorney General call you or one of your people and I would like you to get to the bottom of it.  As you saw yesterday, that whole nonsense ended with a very poor performance by a man named Robert Mueller, an incompetent performance, but they say a lot of it started with Ukraine. Whatever you can do, it's very important that you do it if that's possible."
**Note: These are contemporaneous notes, not a verbatim transcript.
WATCH: Schiff says Trump call with Ukraine president was a 'takedown' PBS News Hour September 25, 2019
Lawmakers react to Trump impeachment inquiry on House floor PBS News Hour  September 25, 2019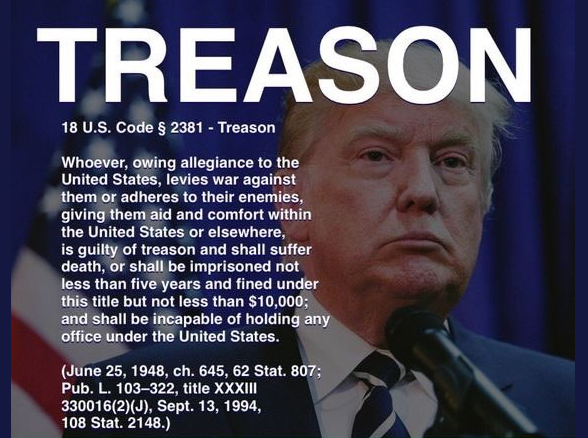 Hillary Clinton: Mueller documented a serious crime against all Americans. Here's how to respond.By Hillary Clinton April 24, 2019 Washington Post
READ: Rep. Al Green's impeachment resolution for Contempt, Condemning Trump's behavior July 17, 2019
WATCH: House derails Trump impeachment vote PBS Wednesday's vote to kill the proposal by Texas congressman Al Green was 332-95. Democrats opposed the effort by a 3-to-2 margin, while all Republicans voted to kill it.
Trump Impeachment Process Set to Begin As Democrat Al Green Files Articles
"Democratic Representative Al Green of Texas on Wednesday stepped closer to taking the first legislative step to remove President Donald Trump from office by announcing he is drafting articles of impeachment. U.S. Representative Brad Sherman (D-Calif.) joined him at a news conference to disclose that he, too, would undergo an impeachment endeavor.""There is a desire…to see articles brought so the president can answer for obstruction of justice," Green told reporters, according to The Texas Tribune.Green first officially called for Trump's impeachment during a fiery speech on the House floor last month. He contends that the president deserves to be removed for allegedly engaging in obstruction of justice by firing former FBI Director James Comey in May during the agency's investigation into Russia's possible meddling in the 2016 election. His appeal came amid revelations of a Comey memo that claimed Trump had asked him to drop an investigation into former National Security Adviser Michael Flynn."  Newsweek June 7
Mueller Served Trump With a Subpoena a Day Prior to His Racist Rant: Report
"It's beginning to look like Special Counsel Mueller will catch President Trump and his three eldest children committing the first ever reality TV show assisted financial crime, all collaborating in a $350 million dollar bank fraud related to the Trump SoHo Condominium Hotel.
The fraud-riddled Trump SoHo project ultimately failed and was foreclosed upon by lenders in 2014, but its legacy lives on in a byzantine web of lawsuits.
We've obtained leaked copies of those emails related to a key lawsuit related to the  Trump SoHo – which are embedded below – that outline the Trump family's complicity in a major financial crime." Washington Journal
A Congresswoman has introduced a resolution calling for President Trump to undergo a physical and mental evaluation to determine if he is fit to continue in office as president. While the measure by Representative Zoe Lofgren (D-CA) probably has little chance of passage in a House controlled by Republicans, it shows that there is growing concern about Trump's ability to carry out his role as the nation's chief executive.  Washington Journal     
…to Mar-a-Lago 3 nights in a row around New Year's Eve, and insisted on joining me. She was bleeding badly from a face-lift. I said no!

— Donald J. Trump (@realDonaldTrump) June 29, 2017
…to Mar-a-Lago 3 nights in a row around New Year's Eve, and insisted on joining me. She was bleeding badly from a face-lift. I said no!

— Donald J. Trump (@realDonaldTrump) June 29, 2017
The 25th Amendment was adopted in 1967 in response to the assassination of President John F. Kennedy and past presidential medical crises — including the heart attacks of Dwight Eisenhower and the illnesses of Franklin D. Roosevelt and Woodrow Wilson — to deal with instances where presidents become incapacitated and unable to perform the duties of their office.
One of its provisions, known as Section 4, empowers the vice president along with a majority of the Cabinet to make a determination that a president is "unable to discharge the powers and duties" of the office, and then provide it in writing to Congress, resulting in the president's removal. It's a step that has never been taken.
But Raskin, a former constitutional law professor, has seized on some largely overlooked language in Section 4 as the basis for his bill. It turns out it doesn't have to be the Cabinet that makes a finding of presidential incapacity. The section also permits "such other body as Congress may by law provide" — along with the vice president — to reach the same conclusion.
Yet in the 50 years since the 25th Amendment took effect, Congress has never set up such a body. Raskin's bill would do so. It calls for the creation of an "Oversight Commission on Presidential Capacity." The commission would be a nonpartisan panel appointed by congressional leaders composed of four physicians, four psychiatrists and three others — such as former presidents, vice presidents or other former senior U.S. government officials. The commission, if directed by Congress through a concurrent resolution, would be empowered to conduct an examination of the president "to determine whether the president is incapacitated, either mentally or physically." Yahoo News June 30, 2017
MORE TRUMP IMPEACHMENT ARTICLES FOR OBSTRUCTION OF JUSTICE ARE COMING, REP. AL GREEN SAYS  Newsweek July 15, 2017
Trump appears to confirm he's under investigation (FOR OBSTRUCTION OF JUSTICE)
"In a series of tweets, President Trump appears to attack a top official in his own Justice Department, and in the process arguably confirms reports that he is under investigation for obstruction of justice." LA Times   
He contends that the president deserves to be removed for allegedly engaging in obstruction of justice by firing former FBI Director James Comey in May during the agency's investigation into Russia's possible meddling in the 2016 election. he is drafting articles of impeachment. U.S. Representative Brad Sherman (D-Calif.) joined him at a news conference to disclose that he, too, would undergo an impeachment endeavor." Newsweek By